Dark Chocolate, Pipe Tobacco, Bold
Best For: French Press, Drip Coffee or Cold Brew
Our notes: Dark Chocolate, Pipe Tobacco, Bold
This lush, smoky roast offers notes of dark chocolate and pipe tobacco in an amazingly smooth and warming brew. For coffee drinkers who love a dark roast that's never over-roasted, this is your cup of choice.
Save up to 15%
How It Works
Subscribe to regular deliveries of your favourite coffees and save up to 15%. Skip or cancel any time after 3 orders.
Feel-Good Beans
"Sustainable" is simply part of who we are. Since the beginning, our forefathers operated in a way to ensure our workers' well being and to care for our land for future generations.
What others are saying
---
Customer Reviews
100
reviewers would recommend this product
Write a Review
03/02/2023
Marina G.

Canada
I recommend this product
Excellent coffee!!!!
Thank you very much for the fast shipment of our coffee, we cannot live without our morning espressos :) ..... We love the taste of the French roast and rich crema that it produces.
08/07/2022
Anne W.

Canada
I recommend this product
Will return again and again - one happy customer
I've been switching to Mogiana Coffee (French Roast, whole beans) for several months now, and am loving it! I get excited every morning waking up knowing that I'll be brewing a cup to enjoy with breakfast! I remember I just stumbled on the brand at my neighbourhood Whole Foods one day when I ran out of coffee beans at home (it was a panic lol), and I decided to give it a try. One of the best decisions I've made! Love the dark roast, love the fresh smell of the beans, love their customer service. Most of all, absolutely no that bitterness after taste you may get from other brands out there. I've also developed a lot of respect on the business itself - both ethnical and sustainable intention they are keeping to run the small business benefiting the community. Hope you try their beans one day, if you haven't already!!
06/26/2022
Robert F.

Canada
I recommend this product
Awesome coffee
Amazing French Roast it make an awesome espresso too
01/09/2022
James W.

Canada
I recommend this product
Fantastic Coffee
Mogiana is my go-to coffee that I always go back to each time I try a new brand/company/blend. They make high quality, consistent blends which never feel overly acidic or bitter, while mantaining a depth of flavour. They also are one of the few companies willing to put a roast date on, which shows a testament to their coffee virtually always being under a week old...it just occurs to me this whole thing sounds like a paid endorsment, so you are just going to have to trust me, buy some of their coffee, and find out for yourself. Enjoy!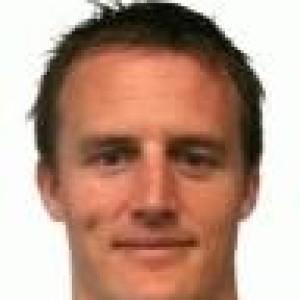 BC
01/04/2022
Brad C.

Canada
I recommend this product
Really good coffee
Got this for my wife who typically buys her coffee from costco. She said it was really smooth and she like the level of bitterness in the coffee (whatever that means - I dont drink coffee). Highly recommended.